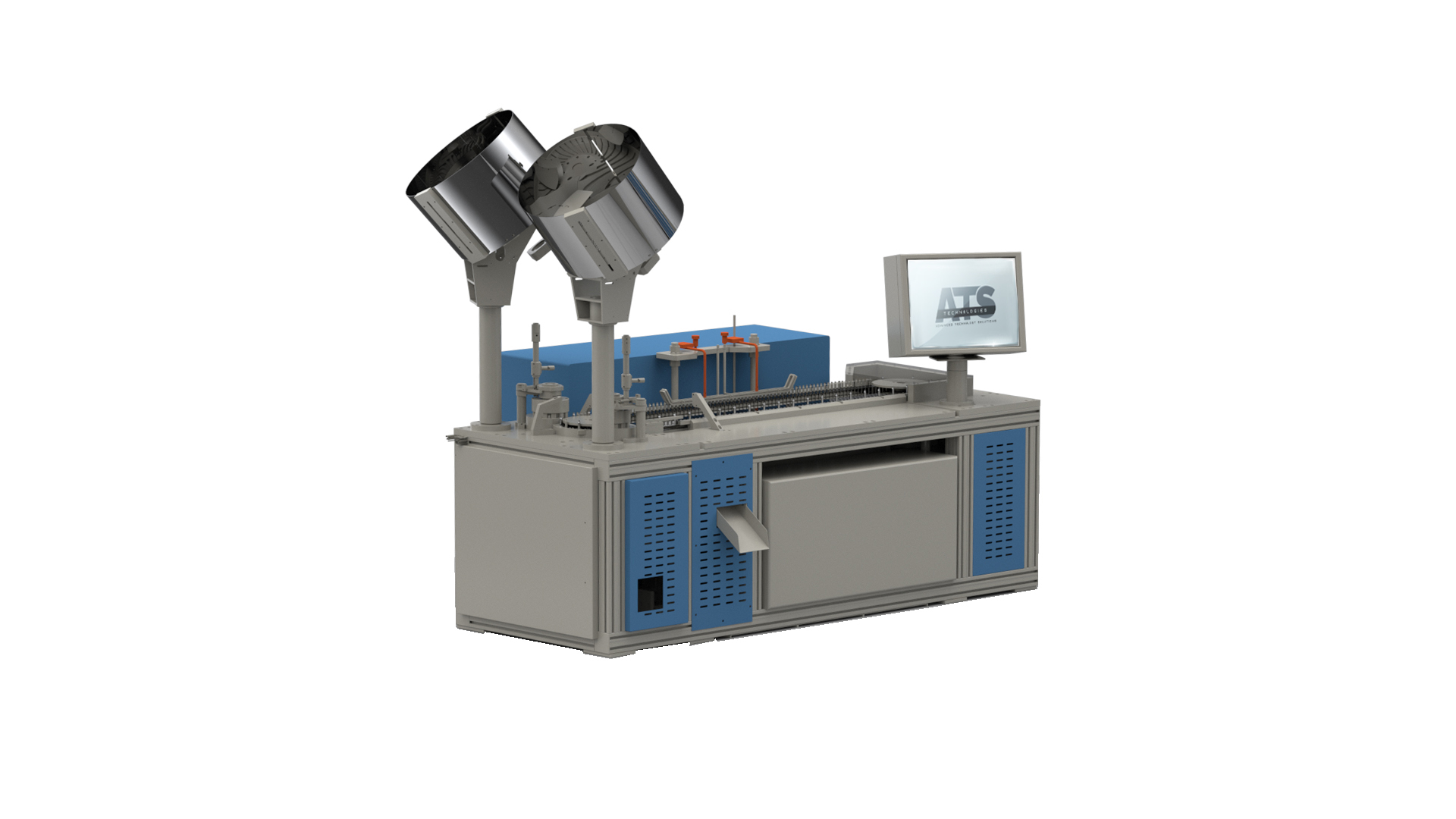 CARTRIDGE CASE NECK
ANNEALING MACHINE
PURPOSE:
The machine is designed to ensure inductive heating of small arms ammunition cartridges.
CALIBER RANGE:
5.56 mm – 7.62 mm etc.
RATE:
240 ppm
BASIC DATA:
| | |
| --- | --- |
| Machine overall dimensions | L 2520mm x W 1270mm x H 2100 mm |
| Net weight | 1 600 kg |
| Installed power | 3 kW without inductive heating |
PRODUCTION / SERVICES
ATS TECHNOLOGIES designs machines for highest performance at minimum operating and maintenance cost. One of the reasons why we are so confident is our concept of pre-sales and after sales services. Mutual cooperation with the client from ground zero to achieving the ultimate goal is our prerogative.
We are continuously investing in our own team and our customer's operators and maintenance personnel for improving their capability, capacity, productivity and performance.
​ATS TECHNOLOGIES engineers and technicians can be dispatched on call if extra maintenance or repairs are required (24/7 support).
​ATS TECHNOLOGIES offers in-depth consulting and engineering services. This will help manufacturers to set up and maintain world class manufacturing practices and achieve autonomy in their own processes.
SERVICES
| | | |
| --- | --- | --- |
| | Training | Development |
| Focus | Current job | Current and future jobs |
| Scope | Individual employees | Work group or organization |
| Time Frame | Immediate | Long term |
| Goal | Fix current skill deficit | Prepare for future work demands |
Above mentioned is depended on the demands of our clients and it is specially designed upon request for the future manufacturing process, for which customized service contracts is offered:
​• Plant modernization
• Service maintenance
• Reconditioning and repair
• Planning services
• Customized service contracts
• On-site service engineers
• Training programs